Discover the course online English with live classes and the most advanced in the world
TOEFL, TOEIC and IELTS Experts: Achieve Your Academic and Professional Goals
Joao Paulo Lorenzoni Padilha
19/11/2023
Excellent, they helped me a lot when taking the TOEFL. Teachings relevant to what is expected.
Roberto Carlos Cruz Carbonell
16/11/2023
Hello, I would like to take the opportunity to share my EXCELLENT experience at Uniway School with you. Spectacular in all aspects: commitment, punctuality, learning methods, quality of teachers, individualization of teaching. At home we are two adults and two children already enrolled and on the course. I recommend it to everyone, great value for money. Couldn't have made a better choice!! Att: Roberto Carlos
Eduardo Carbonell
14/11/2023
I had an excellent experience with Uniway. The staff and teacher were extremely attentive, dedicated to the student's needs and moment. The platform provided a very positive experience.
Excellent teachers, super complete platform and exceptional service! I highly recommend it!
Germano Boides
24/10/2023
Great methodology and classes with charismatic, patient and super productive teachers.
Filipe Schneider Dos Santos
29/09/2023
Uniway School is the best English school in POA, its teaching method is unique and Fabrício is the best teacher/mentor I could have!
The big difference is the proposal and the people who are part of Uniway. Far beyond knowledge, there is a commitment to results and differentiated treatment. The quality of the tools used also stands out. All of this makes me a school enthusiast. I highly recommend it!
Luis Fernando Moretto
28/08/2023
The perfect place for you to develop your English language. Competent, attentive professionals with an innovative teaching platform.
Great program! highly effective!
My son loves the online classes, and because he is private, he respects the learning time of each student. We are delighted.
THE WORLD'S MOST ADVANCED ENGLISH PLATFORM
Developed in conjunction with Edusoft, a global leader in technology-based English teaching solutions, Uniway School's English Discoveries is a complete, fully customizable and interactive platform designed to maximize your learning results.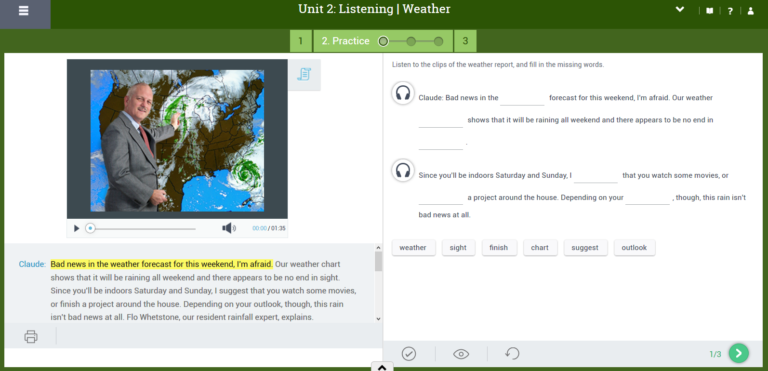 Preparatory classes focused on strategies and practices for TOEFL, TOEIC and IELTS.
Practice and simulation platforms based on high impact artificial intelligence.
Classes with live teachers, dynamic and held by videoconference. Educators specializing in online teaching.
We developed an exclusive online platform, in partnership with Edusoft. Global leader in technology-based English teaching solutions.
LAN AIRLINES
We provide customized General and Aviation English courses on the English Discoveries platform in addition to personalized tutorials.
HATTRICK ACADEMY
The platform was introduced for all athletes who are part of the sports exchange academies network. Currently, today the project has more than 500 registered athletes.
AIRLINES CUP
We provide a blended learning model consisting of 220 hours of learning over a period of 24 weeks (6 months)
UNIVERSITY OF SANTIAGO DE CHILE
We provide the English Discoveries platform to engineering students, using a blended learning model that has incorporated university tutors.
PERUVIAN UNIVERSITY OF APPLIED SCIENCES
We implemented an online 100% pedagogical and technical learning solution for nearly 20,000 students with just 100 teachers.
INTERLINK LANGUAGE SOLUTIONS COLOMBIA
We provide the General English course within our platform and implement live one-on-one classes with our faculty teachers.